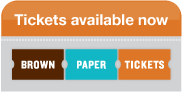 Dr. Jekyll and Mr. Hyde
October 19, 20, 26, & 27 at 7:00 PM, October 21 & 28 at 2:00 PM
adapted by Jeffrey Hatcher
from the novella "The Strange Case of Dr. Jekyll and Mr. Hyde"
by Robert Louis Stevenson
directed by Nick McDonald
Zealous Dr. Henry Jekyll is on a quest to remove all of humanity's worst aspects–violence, substance abuse, lasciviousness–and is willing to push the stifling bounds of science to achieve it. But he cannot fight the beast within man without fully understanding it, and so puts himself into the shoes of mankind's perfect monster: Mr. Edward Hyde. But as Jekyll's study continues, Hyde's strength grows, and Jekyll enters a race against time to prevent Hyde running roughshod over Victorian London.
"Dr. Jekyll and Mr. Hyde" is the first show in Blaine Community Theater's resurrectional 2018-2019 season, and they have picked a terrifying tale just in time for Halloween season frights and fun. The show includes an array of actors from Whatcom County, both audience favorites and stage newcomers: Rossner Randolph, Laura Pen, Robert Cervantez, Skyler Jones, Alex Gheringer, Deb Manley, Derrick White, and Tori Snyder.
Tickets are $13 or $11 for students and seniors, and will be available at the door or for purchase online via BrownPaperTickets.com beginning October 4th. Performances will run at Blaine High School's Performance Art Space, on the south side of the new high school building. Doors open 30 minutes before showtime.
Due to some scary moments, violent scenes, and occasional graphic descriptions, parental discretion is advised. To further aid your discretion, you may follow this link for specific (possibly spoiler-filled) descriptions of potentially upsetting material.
---
BCT Christmas Chautauqua
Do you like to sing? Do you like to dance? Play music? Act? Do you like to write skits, songs, or poetry? Wanted to do any of the above but not sure where to start? Then you should be part of the Christmas Chautauqua!
We want you, the community, to bring your talent and ambitions and help us put together a holiday variety show  the likes of which Whatcom County has never seen! Music, singing, dancing, acting, poetry, and all manner of performance arts co-mingling together for a holiday extravaganza!
So, how does this get started? First, download this form–that's the Christmas Chautauqua Submission Form. Tell us what the idea for your performance is. Send it off to us, and we'll review it and schedule a time to talk with you about it. If we think we can use it in the show, we'll help you flesh it out and get the people and objects needed to realize the vision, and get it ready for the Chautauqua.  Then, in December, you'll join with us and the other acts in putting on a holiday extravaganza!
Submission deadline is October 26, 2018, so get your submissions in soon!